Mexico demolished Cuba Saturday by 7-0 score, sending a signal to the rest of the teams in the 2019 Gold Cup that El Tri are the clear tournament favorites.
The score could have been a lot worse for an overmatched Cuban team, with Mexican attackers lobbying a barrage of shots throughout the match at the Rose Bowl.
Mexico had 30 shots, including 15 on target, compared Cuba's three shots. LA Galaxy's Uriel Antuna scored his first international hat trick, with goals in the second, 44th, and 80th minutes. Raúl Jiménez added two goals, while Diego Reyes and Ernesto Vega scored a goal each.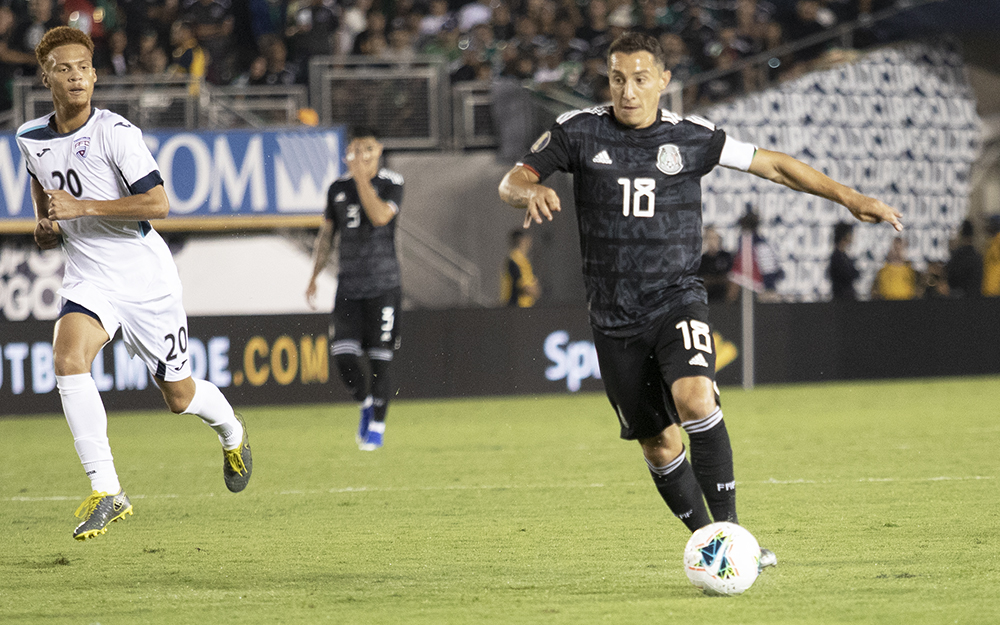 Mexico controlled possession for 71 percent of the match. Mexican goalkeeper Guillermo Ochoa spent most of the match as a spectator.
Antuna, a late addition to the team following a series of injuries, took full advantage of his unexpected opportunity.
"I was surprised I was going to get the start," Antuna told Univision after the match. "But I just took advantage of the situation, [Martino] showed great confidence in me."
Mexico are missing several key players this Gold Cup. Hector Herrera, Javier "Chicharito" Hernandez, Carlos Vela, Jesus Corona and Hirving Lozano are all out as a result of injuries or because they asked to be excused following long seasons at the club level.
"We had a great match, we took the initiative from the beginning," Jimenez told Univision after the match. "The first goal helped us, it opened up with the match."
Canada earlier defeated Martinique 4-0 at the same stadium in Saturday's other Group A match.