An undermanned Mexican team earned a 0-0 draw against Wales in the first of three exhibition games before El Tri faces Germany in the first game of the 2018 World Cup in Russia next month.
Mexico dominated most of the game in terms of possession and scoring chances against Wales Monday at the Rose Bowl. But the team failed to net a goal.
The team was missing several players that are expected to play key roles during the World Cup, which begins in less than three weeks. Andres Guardado, Hector Moreno and Diego Reyes are each recovering from injuries and didn't dress for the game. Carlos Vela, perhaps the Mexican currently playing at the highest form, also did not dress for the game after he all 90 minutes Saturday for LAFC.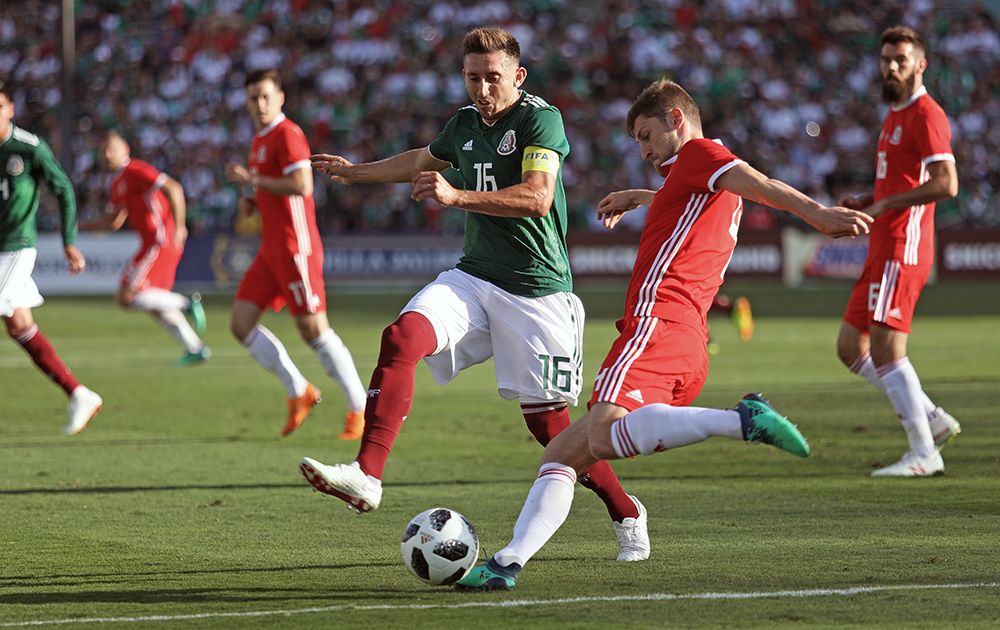 Hirving Lozano, another Mexican currently playing at a high level, remained on the bench throughout the match. Lozano will likely feature in the team's next exhibition game against Scotland at Azteca Stadium in Mexico City.
Mexican coach Juan Carlos Osorio said he wanted to use Monday's game as an opportunity to test some of the players on the fringe of making the final 23-man roster.
Osorio said he expects to field a team at Azteca that will more closely resemble the starting XI that will face Germany on June 17.
"It's clear that there are three of four that haven't been here because they're recovering from injury, but I think that the next game will be an opportunity for them," Osorio said after the game in a news conference, according to ESPN. "After the list of 23 [is made public], in the last game against Denmark (on June 9), we will get closer to the 11 to face Germany."
Osorio said he chose exhibition games against Wales, ranked 21st in the world, and 34th-ranked Scotland because both teams play similar styles as two of Mexico's World Cup opponents — Germany and Sweden.